Capacitor Area
Capacitors are critical in various electronics products from mobile devices to aircrafts. Our company, with our reliable brand logo "

", produces high-purity electrolyte having impact on electric properties as a dedicated supplier of high-purity chemicals for capacitors.
Recently there is more focus on new energy (such as wind power and solar power etc.) and economical cars (such as EV and HEV). Our products support new technologies for reliable, long-lasting capacitors usable in wide temperature range. We contribute to the social development from this perspective as well.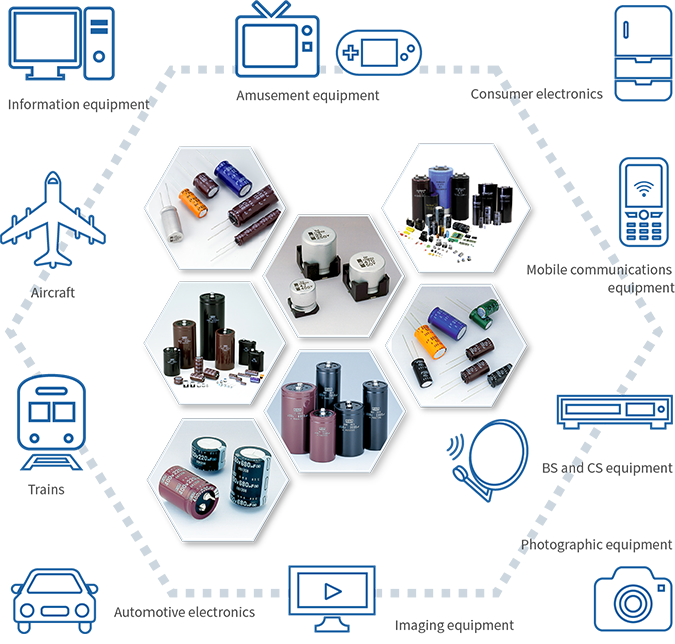 Capacitor Area