Lithium Batteries Area
Organic electrolyte for Lithium batteries "LIPASTE™"
The needs for Lithium batteries have expended to various fields. In addition to the compact-sized purpose such as smart phones and tablets, Lithium batteries are now required in the fields with larger scale such as capacitor system and EV etc.
By utilizing our high-purity technology, we have started research and development of organic electrolyte for Lithium primary batteries since 1970s. Such leading technology resulted in new development of organic electrolyte for secondary batteries, making us the world's first electrolyte supplier for Lithium ion batteries in 1990. In 2010, it was adopted as EV batteries.
Regarding production, we are available to respond to the demand from small portion to mass production, and our stable quality obtains full confidence from customers. As for development, we are activating creation of next generation batteries supported by improved evaluation techniques.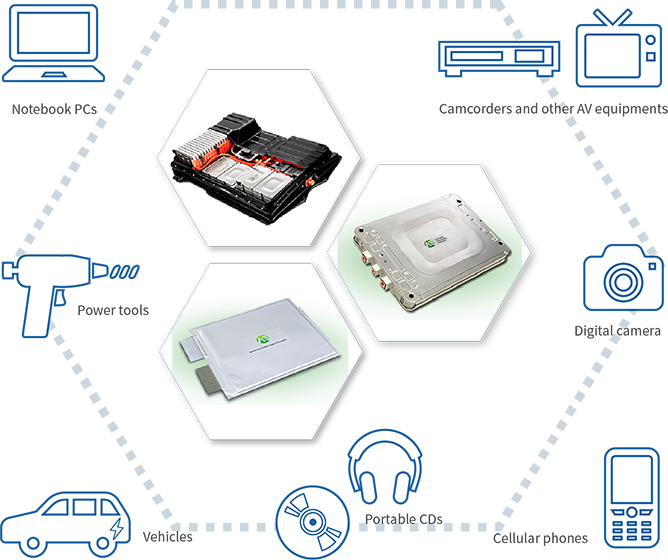 Lithium Batteries Area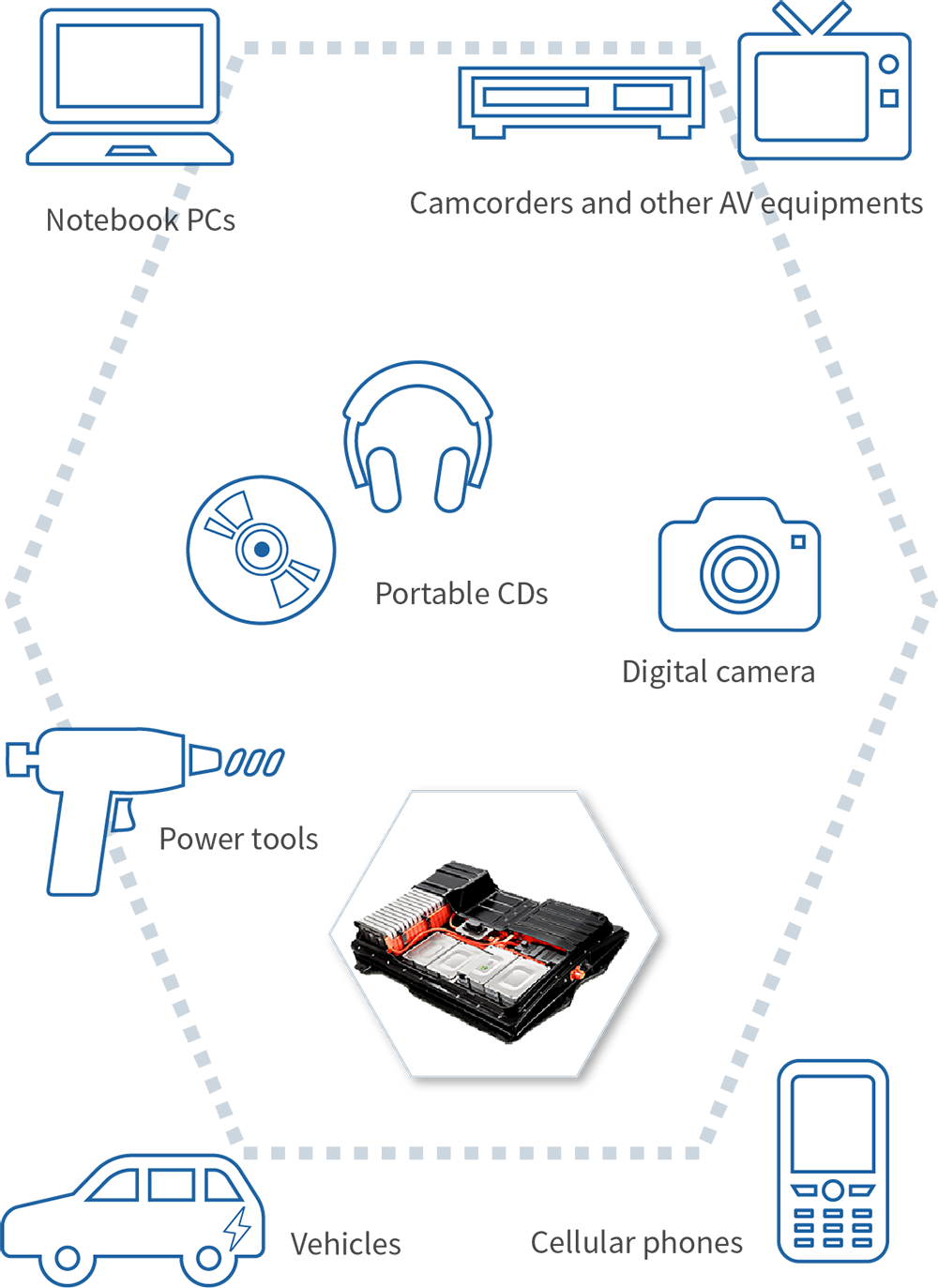 Page Top