Research and Development
Tomiyama Pure Chemical Industries aims furter step up
as a dedicated supplier of high-purity electrolytes for capacitors and
also as a first-time developer and pioneer of high-purity electrolytes for lithium batteries.
Research Development Department
Our company supplies high value-adding products to the market using our own technologies and ideas,pursuing high-purity chemicals with customers from development stage.
This structure of Research and Development oriented with 「Technical Development Department」 is the core of it.
We mainly focus on the development of high-purity chemicals for「Capacitors」「Lithium Batteries」and「Organic Fine Chemicals」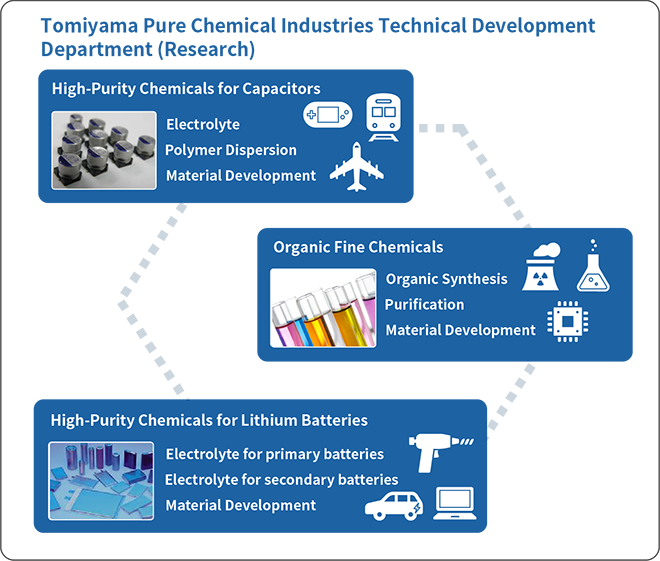 Development Activities
Our actual development happens as follows:
Introducing new products planned & developmed at our company (in collaboration with Sales Department)
Proposing solutions by having discussions together to meet the customer requirement
On receiving components from customers, provide/propose the optimized electrolytes to the provided components
In order to enable quick and flexible response to these requests from customers, we aim to deepen our original core technology which has been developed since our establishment.
We are also challenging in Research & Development for supplying high-purity chemicals in the areas other than electronic parts.
「Technical Development Department」will continue to explore new technologies and contribute to the actualization of affluent society.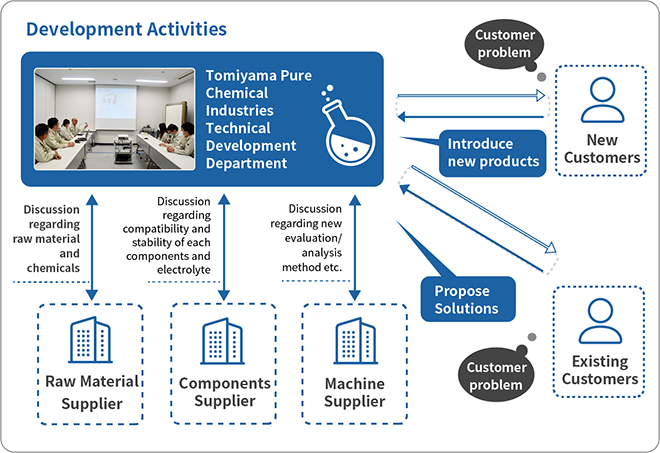 Analysis/Evaluation Equipments
Alalysis Equipment
GC
GC-MS
TG-DTA
IC
ICP-AES
ICP-MS
FT-IR
UV
HPLC
LC-MS(Tof)
and more
Evaluation/Experimental Equipment
Capacitor-related experimental equipment
LCR Meter
Experimental equipment for various cells related to batteries
Impedance Measuring Apparatus
Charge and discharge test device
and more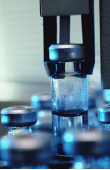 Page Top