Production on Request
Tomiyama Pure Chemical Industries has been dealing with various chemical production for 70 years since foundation. We will respond to customer request as a dedicated supplier of high-purity chemicals using synthesis/purification technologies, analysis and our own ideas developed through our history.
---
Requests such as "Purification" "Reduction of metal contamination" "New development and mass production request" etc. will be all welcomed.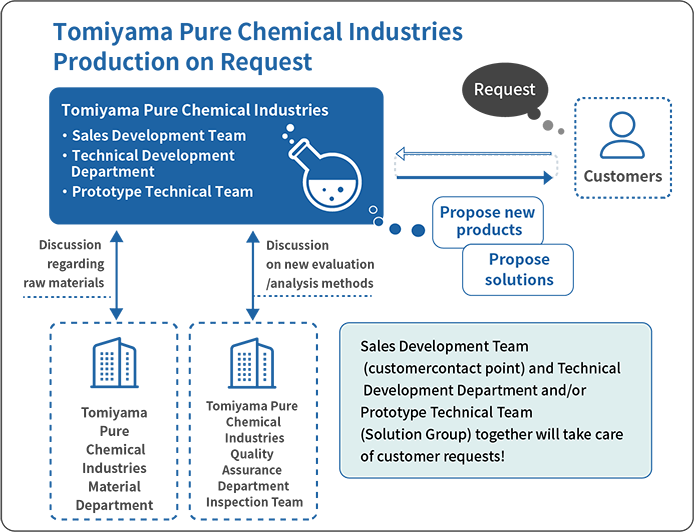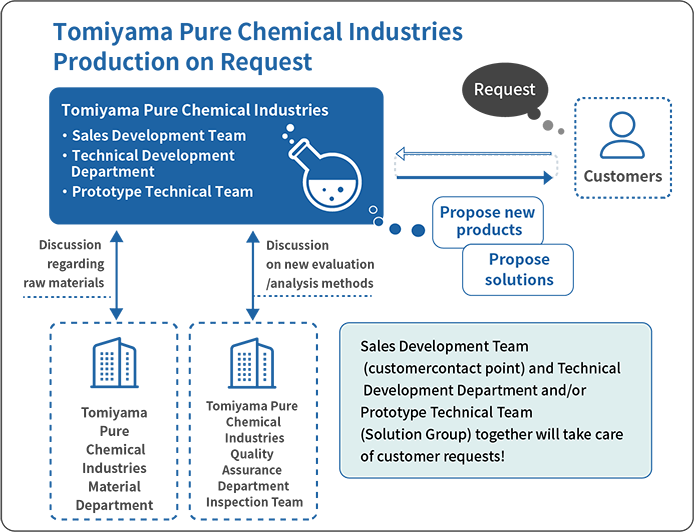 <Activities of Production on Request>
・"Sales" and "Technical Specialists" will together take care of customer's request from hearing to customer till prototype proposal.
・We will propose solutions that suit customer's request by discussing together.
・In order to enable quick and flexible response to requests from customers, we aim to deepen our original core technology which has been developed since our establishment.
Inquiries for Production on Request
We are waiting for consultation from everyone, such as "high purification" of chemicals, "reduction of metallic impurities" and "new development / mass production".
---
Page Top